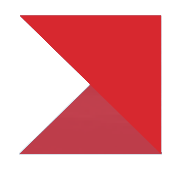 MEET THE 1 PERCENT LISTS UNITED
TEAM OF REALTORS
I am a proud husband and father of two beautiful girls. I have been a life long resident of St Charles Parish, graduated from Hahnville High in 2006 and went on to play golf and earn a bachelors degree in Business Administration from the University of Louisiana at Lafayette.
After competing as a professional golfer for 3 years I went on to work in the Oil and Gas industry managing offshore assets and organizing the costs for some of the worlds largest Exploration Oil and Gas Companies.
During my time off I studied the stock market and learned to trade options. Investments, especially real estate has always been an interest of mine. In 2017 I decided to get my Real Estate license and was the second agent to join the 1 Percent Lists team. I am so thankful to have the opportunity to work with awesome people and assist them with the purchase or sale of such an important investments in their life. I strive to bring knowledge and value to my clients and make their Real Estate transactions as stress free as possible.
I am now a proud co-owner of 1 Percent Lists United. We cover the River Parishes as well as Bayou Region. We look forward to bringing value  to many more families and individuals in the years to come.
I am a southern Louisiana Girl at heart. Compassion for others is a huge part of who I am and serving others truly brings joy to my life. I consider myself genuinely blessed and proud that my clients trust me to guide them through one of the biggest transactions of their lives.
Working with 1 Percent Lists was a total no brainer for me- I get to help people as a realtor AND save them money when selling their homes. We charge less to list but there's NO shortage of service.
My name is April Horn. I am a wife, mother, and resident of Thibodaux. I was a local public school educator for sixteen years prior to beginning my career in real estate. Although I am no longer in the classroom, many of the qualities that made me a great teacher also make me a great Realtor®.
My number one priority is helping my clients. This is why I decided to be part of the 1 Percent Lists team. Listing homes for 1% saves you thousands of dollars so that you get to keep more of your equity in your pocket. Providing you all of the benefits of having a full service real estate agent while saving you $$$...there is nothing better.
I want to make sure you have everything you need from professional referrals to all the information regarding a transaction. Communication is HUGE for me. I never want someone to wait too long to hear back from me or to wait too long for an answer to a question. Following up via phone, text, and email is extremely important. Just as in the classroom, I ALWAYS have my clients' backs. My job as your Realtor® goes far beyond buying or selling a home. This process can be exciting and scary at the same time, and it is my job to weather the storms FOR you so you don't have to. I truly believe education is key and I strive to make sure my clients fully understand each step throughout the process.
Last, but far from least, I CARE for my clients. Relationships formed during a transaction often last well after closing day. I am always there for my clients. Whether you are buying or selling, I am here to help make your dreams a reality!
While at Florida State University acquiring his degree in Finance, Austin joined the Coast Guard. Through almost six years of service Austin gained experience onboard a ship conducting drug and migrant interdictions, was a project officer for 51 Coast Guard units in 26 states, and conducted inspections in the offshore oil fields of the Gulf of Mexico.
He then transitioned to the civilian side and has spent 10 years inspecting supply ships, passenger vessels, barges, and facilities all across the United States as well as internationally.
In 2014, he started investing in real estate through flipping houses as well as obtaining rental properties.  Just recently he decided to take his love of real estate one step further by obtaining his Real Estate License in Louisiana and became a REALTOR to help others in their real estate endeavors.
Austin will be in your corner fighting for you through every phase of the buying or selling process. He will draw on all the skills he has learned over the years as a project manager and inspector to make this process as efficient and effective as possible. If you are a new or experienced investor, he will be a great resource to help you build your portfolio.
Hi there! My name is Alaina and I am a Licensed Realtor in the state of Louisiana. I grew up in the St. Charles Parish area while spending a lot of time in Metairie and New Orleans. I received my Bachelor of Arts in Mass Communications with a Minor in History and have worked in marketing for 7 years.
I'm thrilled to offer our clients the many advantages of listing with 1 Percent Lists in this tech-driven age. Our goal is to save you money while still providing the full services of a real estate brokerage! You shouldn't have to navigate this process alone; let's work together!
Michele Palmer was born and raised in South Louisiana, is a Nicholls State graduate, a Wife, a Mother, and a Realtor. This makes Michele a great choice as your Realtor in the South Louisiana market. She knows the area and is ready to help you with all your Real Estate needs. Michele has worked with both Buyers and Sellers and is eager to work with you.
As your Realtor, Michele will be an advocate for you. She will work diligently with your best interests in mind. If you are in the market to sell, Michele will fight to get you the fairest price for your home. If you are in the market to buy, she will work hard to negotiate for you and make your home buying dreams come true.
Michele understands that buying or selling Real Estate can be stressful and intimidating. As your Realtor, Michele will make sure that you understand the process by communicating with you. She will always make herself available to you when needed.
When Michele isn't making home ownership dreams come true for her clients, she enjoys spending time with her family and working on her fitness. Michele lives in Thibodaux with her Husband, Son, and two Pups.
Being a lifelong resident of the Houma/Thibodaux area, I love this community and everything that comes along with it. While studying at Nicholls State University for a degree in Marketing and Professional Sales, I decided to chase a dream of being in real estate. I got my license in 2020 and never looked back!
I am dedicated to serving this community and providing the best service to each and every client. I pride myself in being able to provide an easy and stressless process for everyone who works with me. Professionalism and respect are two things that are always present in my life. I appreciate and do not take it lightly whenever people choose to work with me, be it buying or selling, because I love the opportunity to be able to earn your business.
Joining 1% Lists was an easy and necessary choice for me. I love being able to provide people the best real estate service for a fraction of the cost. Although I charge less to list your home, there is no shortage of top tier service!
If you are buying or selling real estate, my team and I are here to unlock your dreams!
As a recent Nicholls State Graduate with a bachelors in Marketing concentrating in Professional Sales and minoring in Management and a long list of job experience in various different industries, I'm glad to have started my journey in Real Estate. The most important reason why I decided to start my journey with 1 Percent Lists is because of the values that we stand for which is saving our clients the hard earned money they deserve to put back in their pockets.
I have spent all my life in the Houma/Thibodaux area and care very much about the community and the people that reside here. Anyone that knows me, knows that I am willing to go above and beyond to make sure your needs are met. One of the main reasons why I decided to get into the Real Estate business is because I want to make sure that my clients can rest assured that I am fighting for their best interests every moment of the day. Let's face it, buying or selling a house as we all know is a huge deal, and you need an agent that will make this a stress free process, and that's what I'm here to do.
Lastly, I want the people working with me to know that working with me won't just be a transaction that's here today and gone tomorrow. I will take your once in a lifetime home buying or selling experience and value you as someone who's given me a chance to leave a lifelong footprint on your future.
I was born and raised in Thibodaux, Louisiana. I am proud to say that I am still a member of this wonderful community! I have a loving wife and son who support me through my real estate journey and motivate me to be a better person and member of my community every day.
I have been in real estate since 2017 managing rental properties in the Thibodaux area. Over that time I have discovered a passion for the industry and decided to expand my knowledge and ability to provide service to people of the community by obtaining my real-estate license. I enjoy helping people and I am extremely thankful to have this opportunity in real estate to do that!
Tessa is a lifelong resident of St. Charles Parish and has been a licensed agent since 2009. She resides in Luling with her husband Kenny, son Brent and their many pets. She enjoys working with both buyers and sellers to achieve their real estate goals.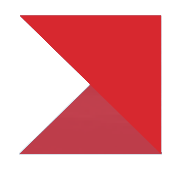 A NEW WAY
OF SELLING HOMES
Right around this time Amazon, Netflix, and other huge companies were acting as a hugely disruptive force in the areas of retail and entertainment. Their business models are extremely similar despite filling different needs. They seek to be very low cost, very low operative expenses, and high customer satisfaction.
Other companies followed suit throughout all forms of commerce and entertainment. It didn't matter what service you needed or what product you wanted to purchase people were fighting to sell it to you faster, cheaper, and with a higher level of customer satisfaction. That is unless you needed real estate services.
Realizing this the decision was made in late 2015 to offer a low-cost solution to the general public and not make commission savings exclusive to only local builders. After countless hours spent examining real estate brokerage models, marketing and other costs, the idea was formed to list homes for only 1%.
Although there is no "set percentage", 1%  is about 1/3rd of the traditional listing fee. We knew we could offer a high level of customer service and marketing for about 1/3rd of the typical Realtor listing fees as long as we focused on those same principles as the other successful companies mentioned earlier, but this time a disruptive change in real estate. We had to increase our sales volume, but more importantly, we had to retain a high level of customer satisfaction.
With those goals in mind, 1 Percent Lists was formed.
Quickly growing, 1 Percent Lists not only is now supporting home buyers and saving sellers thousands of dollars across Louisiana.  Follow the below links to see all of the homes for sale in each respective community.
HAVE MORE QUESTIONS?
Contact our team of real estate professionals today to start your savings!
WANT TO JOIN OUR TEAM?
If your interested in joining the 1% Lists Team if real estate professionals, let us know. We'll help get you started.